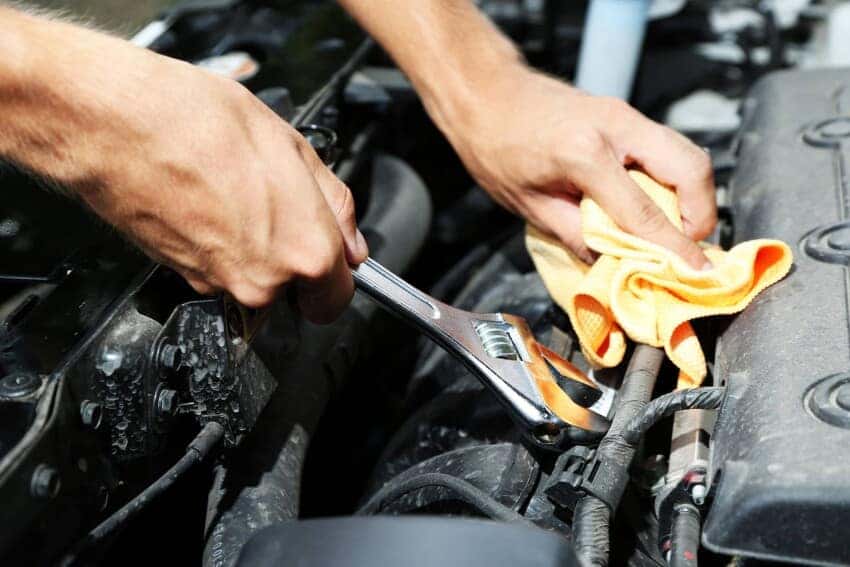 Why Certified Service?
Chevy Car Maintenance in Chesterton
Still searching around for Chevy auto service in Chesterton? No need to look further than Bosak Chevrolet for all of your Chevy maintenance in Chesterton. Our expert service team of specialists carry the training and expertise to take care of your car maintenance and repair to get you back on Valparaiso and Chesterton streets safely. When you're looking for Chesterton Chevy service, Bosak Chevrolet remains your go-to stop for expert car care in the Burns Harbor-area. Contact us for more information today!
Chevy Auto Service in Chesterton Tailored to You
Asking yourself, "Where should I go for Chevy maintenance in Chesterton and how often?" The best way to ensure that your car keeps running in top form is to maintain a regular car maintenance schedule at Bosak Chevrolet. Why Bosak Chevrolet? Our state-of-the-art service center is fully-equipped with advanced diagnostic and repair equipment so that our expert service technicians can quickly diagnose and repair vehicle issues before they become serious and expensive. Just a few of the most significant benefits of our Chesterton Chevy service include:
Extends your car's lifespan
Maintains maximum performance and efficiency
Promotes safety
Prevents costly repairs
Entrusting your Chesterton Chevy service to Bosak Chevrolet near Lake Station means that you trust our parts and services to bring out the best in your vehicle. Our top-notch auto parts and services are designed to adhere to your car's specifications and are well-known to perform better and last longer than general aftermarket parts!
Bosak Chevrolet Services
Our top Bosak Chevrolet service center carries the full gamut of car maintenance and repair services, including, but not limited to:
Oil change
Vehicle inspections
Tire rotation
Transmission service
Wheel alignment
Brake repair and replacement
And much more!
Your Chevy Auto Service Hub in Chesterton
From oil changes and tire rotations to more extensive transmission and engine repairs, you can count on Bosak Chevrolet to get you safely back on Merrillville streets in no time. Check out our generous service specials and, when the time comes for your next service, schedule an appointment online for your Bosak Chevrolet service!
Multi-Point Vehicle Inspection
With your Multi-Point Vehicle Inspection, you get a thorough assessment of your vehicle by the Certified Service experts. So protect yourself and your automotive investment with a comprehensive vehicle inspection at your Bosak Chevrolet Dealer today.
Professional maintenance you can rely on
When it's time for vehicle maintenance or repair, visit the Chevrolet Certified Service experts to handle all your vehicle needs. Nobody knows your vehicle better than these trained automotive service professionals, so from oil changes to engine replacements, let the Certified Service experts take care of everything.
Contact Service
Service: (866) 570-7573
239 Melton Rd 239 Melton Rd, Burns Harbor, IN 46304
219-706-4773